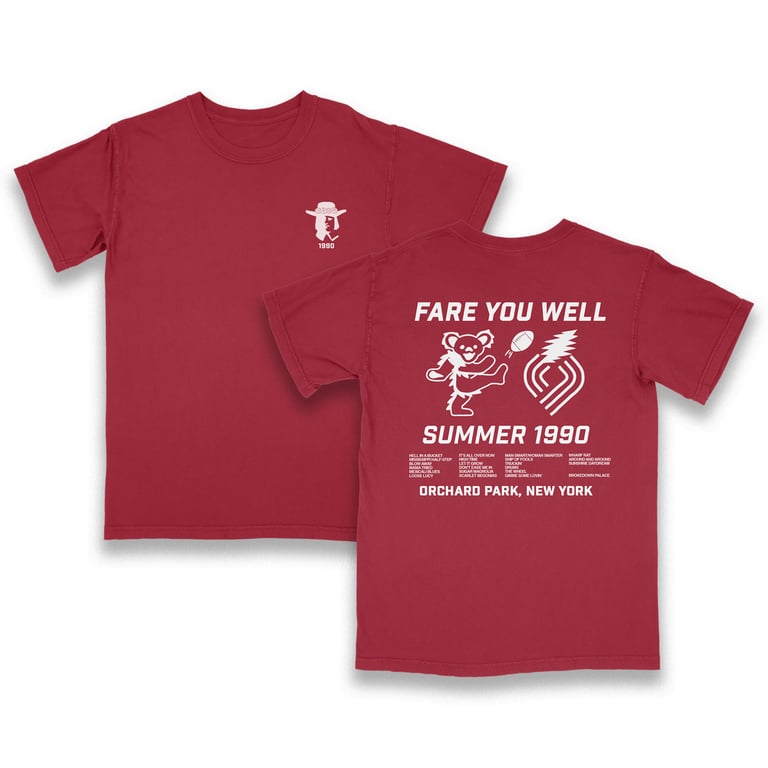 'Summer Camp' Tee- Maroon
From the same end zone that many current Bills players now call home each Sunday.
Printed on 6 oz. relaxed fit garment-dyed maroon tee.
- Ring spun fabric + water-based ink to give it that soft, vintage feel.
- 'Quaker' graphic on left chest.
- 'Summer Setlist' graphic centered on the back.
All orders get shipped out on Tuesdays.
Sizes: S-2XL
Designed in Buffalo, NY & Printed in Rochester, NY