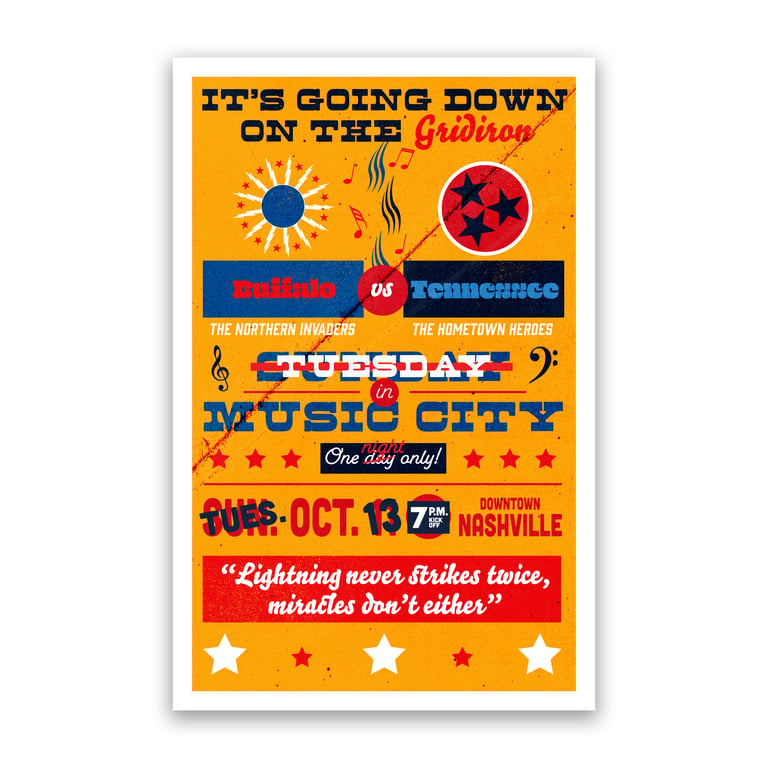 designed by Evan Duckett
11 x 17 print on card stock
stamped and numbered
limited to 75 copies
helps support Black Love Resists in the Rust
PLEASE NOTE 10/6: The date on this poster is subject to change if the game is postponed at all. If the game is postponed to a later date, we will change the date on it before shipping the prints. If the game gets postponed due to Covid-related issues, you will be able to get your purchase refunded if you would like. Otherwise, all sales are final.
UPDATE 10/12: We are operating under the assumption that this game is a go for Tuesday Night. If for Covid-related reasons this game gets postponed to later or cancelled all together, you will have the option to refund your purchase. 2020 is WILD.
Find the artist on IG @evanxduckett
All orders are shipped out on Tuesdays.
E-mail us if you have any additional questions!
[we are in no way affiliated with the buffalo bills]